CASAs bring cost savings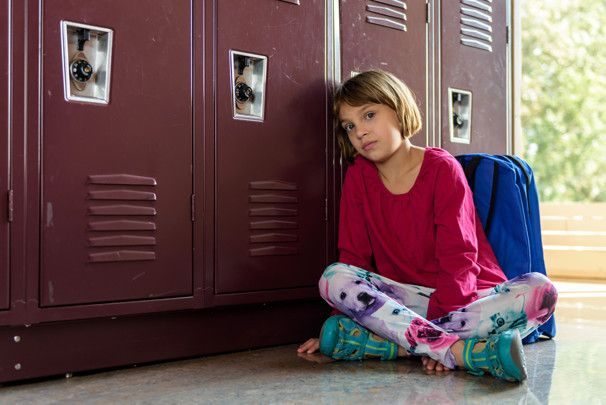 Somerset County – Transition from Institutionalization to Independent Living
David, now 18, was removed from his mother's care when he was 9-years-old because of her substance abuse issues and was placed with a relative.  However, this placement fell apart in 2003 because of his significant behavioral issues.  He was first placed in a therapeutic foster home, but David did not do well there either. For the remainder of his childhood he was moved to a succession of residential facilities for adolescents, the most recent placement ending in May 2009 when he was incarcerated for assault. 
David's case had fallen through the cracks since his family members are not very involved in his life and there were no plans for reunification with his family.  His CASA, Christa, was assigned in May 2008. Christa quickly recognized that David had many unmet needs and started working towards identifying and remediating them.  Christa immediately began advocating on his behalf for individual counseling, a still unmet need, and for his reintegration into the community.  David had been institutionalized for most of his life and lacked the interpersonal and independent living skills needed to function independently in society.  
After his incarceration for assault in May 2009, Christa requested a meeting with DCP&P, Juvenile Institutional Services, David's mentor, CMO, and family members to discuss his needs and to advocate for his release from detention.  It was the first time that all of the significant individuals in this now 17-year-old young man's life got together to discuss his needs.  With the CASA's recommendations for independent living skills training and counseling, the judge agreed to allow David to be released from juvenile detention and temporarily move to a youth shelter.  DCP&P had advocated for leaving him in detention until a psychiatric placement could be found.  Within a month of his release David then transitioned to a relative's home, where he remained until his 18th birthday.  He continues to live with family while his CASA works on finding an independent living situation for him in Somerset County.
Rationale for Cost Savings:  Because of David's significant mental health needs, DCP&P and the law guardian were pushing for his entry into a psychiatric unit for a long-term stay.  However, the CASA and his psychiatrist both believed that David needed to be reintegrated into the community and to begin learning better coping and independent living skills through therapeutic interventions. Had it not been for the CASA's advocacy efforts on his behalf, David would have either been placed in another residential placement, been committed to a psychiatric facility, or remained incarcerated.
Somerset County:  Recognizing a Child's Need for Both Family and Permanency
Five siblings, Roger, Peter, Susan, Jennifer, and Joe, have been in and out of foster care since 1993. The two older children were initially removed in 1993 because of severe sexual abuse, and the three younger ones were most recently removed in 2006 because of the elder children's transition from victims to perpetrators on the younger ones. The physical, sexual, and emotional abuse done to all five of these children was extreme; while there were multiple perpetrators, the primary offender is still incarcerated for his role in abusing the children.
While the two older children have since "aged out," the three younger ones have been moved from foster home to foster home over the last three years.  While the state has been trying to terminate the mother's rights to them, there is a significant back log in court time and the trial has dragged on for over a year.  In addition, the children, now ages 10, 12, and 14, have an immense bond with their mother and do not wish to be adopted.  One adoptive home has been identified for two of these children, but the children have repeatedly expressed that they do not wish to be adopted, even if they do not end up going home. Spending the last three years apart also makes the likelihood of a permanent separation from at least one sibling a probable outcome.   
Since their removal from their mother, the children have largely been separated from one another; this separation has led to significant emotional trauma for all of them.  The CASA has advocated from the beginning for significant therapeutic interventions on all of the children's behalf, including offender therapy for the older ones and victims' therapy for all.  Getting counseling services early on for the younger children has helped to stabilize their behaviors while in foster care, an outcome not realized for the two elder ones.  During their time in foster care, the two older children were primarily in intensive inpatient facilities.  
Fortunately for these children, a CASA was appointed to all of them shortly after the 2006 removal.  The advocate in this case, Kathy, heard the children's concerns and wanted to find a solution that both kept them safe but also acknowledged and honored their bond with their mother and with each other. After more than a year of asking for KLG with a foster parent willing to serve in that capacity, Kathy pushed for and finally got mediation to discuss this permanency option; it is scheduled for 12/17/09. 
Rationale for Cost Savings:  Had the three younger children in particular not been appointed a CASA, it is unlikely that a push for intensive therapeutic services would have been made and they, like their older siblings, would have fallen through the cracks.  Based on the older children's experience in foster care, the likelihood of the three younger children residing in residential treatment as opposed to regular foster care had these interventions not been put into place is high.  In addition, KLG is a much more cost-effective method of providing these children with permanency as opposed to housing them in state-run foster homes. In addition, the move from three foster homes, one of them therapeutic, to two state-run homes has save the state money.
Somerset County – Trust in CASA Brings Permanency
Daisy and Jeff, now 11 and 16, came into foster care in August 2008 because of their mother's heroin addiction; both of their fathers were dead.  While one was initially placed in a state-run foster home and the other in a youth shelter, Daisy transitioned to a relative placement with an aunt within a few months. Jeff ran away and is still missing.  As per DCP&P protocols, the aunt was given the "back-up" option of adopting Daisy in the event that reunification with the mother did not occur. However, after several negative experiences with DCP&P caseworkers, the aunt was very wary of the Division and did not trust anything that was told to her.  She refused to make a commitment to adopt Daisy, an action which DCP&P advised could result in her removal from her home.
Part of the problem was the number of DCP&P workers with whom the aunt came into contact; there have been four in the last year and a half.  Each told this caregiver something different in regards to adopting Daisy, leading her to conclude that they were lying to her.  In addition, she felt pressured to commit to adoption, a step she wasn't sure she wanted to take, and she believed that she was being threatened into making a decision by having the Division state that the child would be removed if she didn't agree to their plan.
The CASA, Linda, had been appointed within two months of the children coming into foster care.  She visited the aunt's home regularly, meeting with Daisy, her teachers, her aunt, and anyone else with an interest in her. Linda gathered information about Daisy's needs, filed reports with the court with recommendations for interventions, and was a regular presence in the family's life.  The aunt expressed her belief that Linda had both children's best interests at heart and was honest with her; the aunt began to trust the CASA.
As time went on, it became clear that reunification with the mother, who had not yet overcome her heroin addiction, was not a likely outcome.  As pressure from DCP&P for permanency for Daisy mounted, the aunt turned to the CASA for help.  She trusted the CASA, who spent a great deal of time answering the aunt's questions and providing her with reading material about the differences between KLG and adoption. While DCP&P had also provided these materials, the distrust that had developed in the relationship had built a barrier between guardian and caregiver.  The aunt responded favorably to the CASA's efforts and finally made the decision to adopt Daisy. 
Rationale for Cost Savings:  The aunt was clear that she would not have adopted the children had it not been for the positive relationship that had been developed with the CASA.
Warren County-CASA's Advocacy Helps Teen Move from Residential to Foster Placement
Miranda became involved in the DCP&P and foster care system when she was six-years-old after she was subjected to verbal, physical and sexual abuse; she is now 17.  Her mother was 15 when she had her and was ill-equipped to raise a baby - the primary responsibility for her care fell to her extended family until her mother abandoned her and left her with her abusive, alcoholic grandmother.  She remained in this relative placement until two years ago.
In March 2007, Miranda was kicked out of her grandmother's home and placed in a foster home. She was then placed in a residential placement and discharged from there in October 2007 due to her behavior. CASA was appointed on January 17, 2008.  From residential placement Miranda was placed in a temporary shelter and then placed in a foster home until the foster mother asked for her removal in May 2008. From there she moved to a youth shelter and ultimately ran away. She was missing for 6 weeks and was finally located and placed in a residential treatment program in August 2008, where she remained until a 10-day discharge was requested in September 2008, again due to her behavior.
From there, Miranda went to another residential treatment center and repeatedly refused to comply with the rules and restrictions of the program. She rarely attended school and went AWOL often. She was removed from that program after an incident between herself and two staff members in which they accused her of assault and terroristic threats. She was arrested and placed in a juvenile detention facility for several days before being moved to a detention alternative program. She now had to deal with a more restrictive environment, as well as the juvenile court system. She was given community service hours, placed on probation and ordered to pay restitution for property damage she caused and ordered to comply with the detention alternative program she was placed in. Miranda was once again miserable in the program and was not willing to comply with the restrictions imposed on her by the staff. 
After reading through her case history and observing Miranda in many different environments and settings, it was clear that she had never done well in residential placements and likely never would. She was bored with the school curriculum at her placements and had difficulty with peers and staff, especially male staff members. She longed to be part of a family, although she had a strong fear of rejection and abandonment due to her past. 
CASA recommended several times that she be given another chance at a foster home but was repeatedly told by the "professionals" that she required a higher level of care due to her severe behavior issues, previous failed placements, diagnosis of Opposition Defiant Disorder, Dsythymic Disorder, PTSD and others. CASA continued to ask that she be given a chance to reside with a family again and was certain that if she were to be placed in another residential program, she would run away. Miranda stated on several occasions, "I will be gone and this time, they won't find me." 
In February 2009, Miranda was assigned a new law guardian, and CASA was able to work with her to make a case in court that she deserved another chance to be part of a family. Miranda was finally given that chance, and in June 2009, a few days before her 17th birthday, she moved from the detention alternative program into her new foster home. She celebrated her birthday there and shared with CASA that it was the first party she has ever had. She also shared with CASA that living with her "new Mom" felt like a dream and that she was afraid it was too good to be true. 
Since that time, there have been some bumps in the road, but overall Miranda is thriving in her family. She has completed her community service hours, paid her restitution, and complied with probation. She is currently enrolled in GED classes and plans to take the test earlier than anticipated and is also looking for employment and working on obtaining her driver's license. She plans to stay within "the system" until she turns 21.  Miranda has goals now and has often said to CASA how appreciative she is of all that we have done for her. Although it took an open-minded and determined law guardian to get the "professionals" to go along with placing her in a foster home, Miranda states "you are the one person who has always been here for me, you listen to me, you don't judge me and you always do what you say you're going to do."
Rationale for Cost Savings: Miranda was a kid that everyone gave up on – her behavioral issues were too much for most to handle.  If there were not a CASA on this case, it could be anticipated that Miranda would be in yet another residential placement or incarcerated.