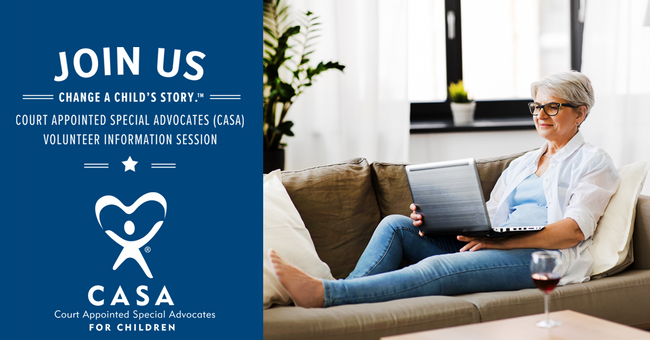 Information Sessions
Sometimes individuals want to learn more about what it takes to become a CASA. Attending an Information Session is the very first step in that process.
For the foreseeable future based on the State of New Jersey's and our nonprofit's COVID-19 policies, our Information Sessions will be held online and via Zoom for individuals who are interested in participating.  Please contact our Volunteer Trainer, Karen Cassano, at karen@casashaw.org if you plan to attend one of the Information Sessions below, and for additional information.
September Online Information Sessions:
September 22nd - Noon via Zoom
October Online Information Sessions:
October 8th - Noon via Zoom
October 27th - 5:30 PM via Zoom
Since our Information Session are now being held online and via the Zoom app, please click here to download Zoom to install on your device of choice.