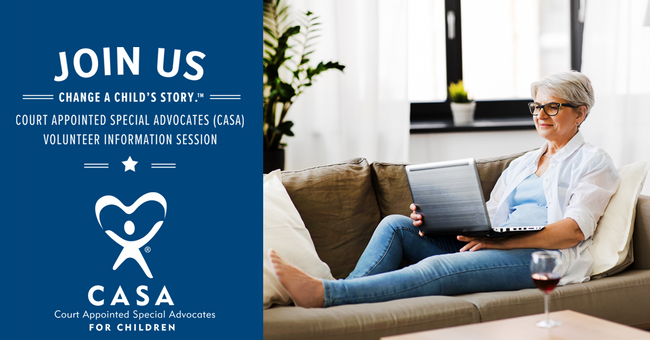 Information Sessions
Sometimes individuals want to learn more about what it takes to become a CASA. Attending an Information Session is the very first step in that process for our CASA SHaW program.
For the foreseeable future based on the State of New Jersey's and our nonprofit's COVID-19 policies, our Information Sessions will be held online and via Zoom for individuals who are interested in participating.  Please contact our Volunteer Trainer, Karen Cassano, at karen@casashaw.org if you plan to attend one of the Information Sessions below, and for additional information.
May Online Information Sessions:
Monday, May 3rd - Noon via Zoom
Monday, May 17th - 5:30 via Zoom
June Online Information Sessions:
Tuesday, June 8th - Noon via Zoom
Thursday, June 17th - 5:30 via Zoom
Since our Information Session are being held online and via the Zoom app, please click here to download Zoom to install on your device of choice.