TRAINING DATES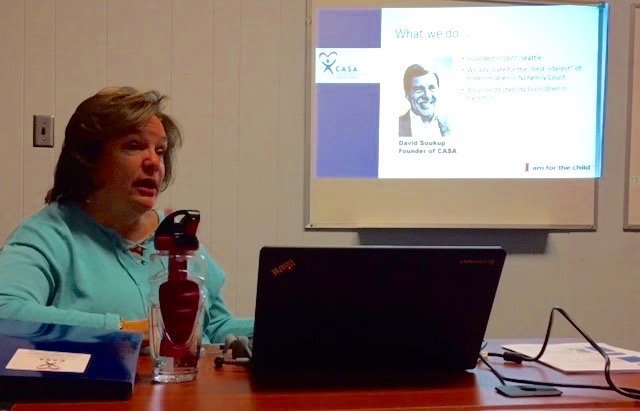 "Being a CASA and providing a voice for children in need is rewarding. There are many children waiting for your help!"
Karen Cassano, CASA Trainer
---
TRAINING OPPORTUNITIES
2019 Schedule
September & October 2019 Training Dates
30-hours in-class training with homework
Times: 5:30 - 8:30 PM
Monday - September 9th
Wednesday - September 11th
Tuesday - September 16th
Wednesday - September 18th
Monday - September 23rd
Wednesday - September 25th
Monday - September 30th
Wednesday - October 2nd
Monday - October 7th
Wednesday - October 9th
Location: TBD Clinton Area
Swearing-In and Court Observation: TBD
---
---
We are very grateful to the Allergan Foundation for its support of our continuing education and inservice initiative for current and prospective volunteer advocates.