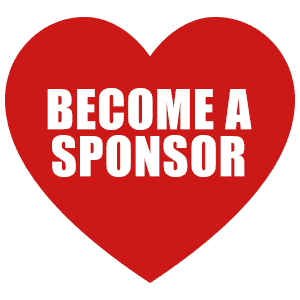 Annual Partnerships
Provides an Advocate for Seven Children For a Year, $10,000
Ten tickets to both Casablanca Casino Night and Comedy Night with VIP Package; Recognition via website, social media & press releases; Prominent Full Page Casablanca Program Ad
Provides an Advocate for Three Children and a Tutor for One Child for a Year, $5,000
Six tickets to both Casablanca Casino Night and Comedy Night; Recognition via website, social media & press releases; Prominent Full Page Casablanca Program Ad
---
Single Event Partnerships
Comedy Night 2018 or CASABlanca Casino Night 2019
Provides an Advocate for Two Children for a Year, $3,000
Eight tickets to sponsored event; Event signage; Recognition via website, social media & press releases; Full Page Casablanca Program Ad (Casablanca Sponsorship Only)
Provides an Advocate for One Child and a Tutor for One Child for a Year, $2,000
Six tickets to sponsored event; Event signage; Recognition via website, social media & press releases; Half Page Casablanca Program Ad (Casablanca Sponsorship Only)
Provides an Advocate for One Child for Eight Months, $1,000
Four tickets to sponsored event; Event signage; Recognition via website, social media & press releases; 1/4 Page Casablanca Program Ad (Casablanca Sponsorship Only)
Provides an Traveling Tutor for One Child for Two Months, $500
Two tickets to sponsored event; Event signage; Recognition via website, social media & press releases; Casablanca Program Tribute (Casablanca Sponsorship Only)
---
CASA Donors and Sponsors
We can't do our work without them!
---
Hero Sponsors
Johnson & Johnson Finance Corporation
Johnson & Johnson IT Services 
Platinum Sponsors
Deborah & Steve Cummins
DeSapio Properties
Janet Wesselmann & Mike Dorans
Gold Sponsors
Silver Sponsors
The Moran Family
Brian Auger
Bronze Sponsors
Thomas Dilts, Esq.
Gina and Walter Foster 
Goldstein Law Firm
Toubin Family
Dr. Victoria Width & Mr. Richard Width
Windels, Marx, and Lane
---
Questions about becoming a Sponsor? Contact Us HERE!
---
In Kind Donors:
American Museum of Natural History 
Antico Family
Auger Family
Barry's Appliance
Basil Bandwagon
Beth Bean
Blaze Pizza
Bridgewater Marriott
Cabot Cheese
Camp Bow Wow
CASA Staff
Chez Barbara
Comic Fortress
Cycle Bar
Elite Travel
Frank & Carolyn Sullivan
Gina and Wayne Foster
Goldstein Law Firm
Gray's Florist
Heisler Family
Jeff Warren
Jennifer Marazzo
John and Helen Fallone
K&S Market, Bridgewater
Karen Cassano
Kim Haris
Kramer Portraits
Krista Hartrum
Leigh Attinello
Lisa Roll Pottery
Lynn Kinkel
Maggiano's
Mars Candy
Meichel family
Pam Harrington
Panera Bread
PeopleCare Center
Perantoni Family
Pieced Together Quilters
Pinoy Phillipino Restaurant
Princeton Record Exchange
Quantum Floats
Roman Jewelers
Savor of Somerville
Seasons 52
Somerset Patriots
Steel City Comics of Bethlehem
Stephen Taylor Photography
Tons of Toys
Toubin Family
Tropiano Jewelers, Raritan
Tumbling Dice
United States Golf Association (USGA)
Valerie Mason Robinson
Wegmans
Cash Donors:
Rick Alampi
Karen Cassano & James Petto
Mark & Denise DiBuono
E.A. Boniakowski Insurance
Evelyne Hillaert & Eric Chen
Linda Olson
Quincy Homes, LLC
---
Special Thanks
Dombal Vogel Foundation for its recent grant of $7000 for a "Traveling Tutor" initiative.
Catholic Human Services Foundation for its $2000 outreach grant.
Victim of Crime Act (VOCA) for $204,274 for child advocacy services.
Wells Fargo Foundation for its $5000 grant in honor of advocate Lisa Roll.
Their generous support keeps our Advocacy alive!