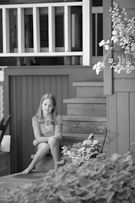 Here at CASA of Somerset, Hunterdon and Warren Counties, we have taken a leadership role and initiative to not only become more trauma-informed as a staff, but recognizing what this means to the foster children we serve.  Consequently, how does trauma affect families and various sectors of our community as well?  So, let's start out with the basics.
What does being trauma-informed mean?  The website HealthCareToolbox.com describes it as being "the care we provide is informed by a basic knowledge of how traumatic experiences and traumatic stress may impact the people we are serving, many things are likely to turn out better."
First, it is critical to realize that every single individual has experienced some kind of trauma and traumatic experiences in their lives.  We don't need to question people about their traumatic experiences.  Instead, we should just assume that they may have this history, and act accordingly.
The Center for Disease Control has published statistics on abuse and violence in the United States, which are quite sobering. They report that 1 in 4 children experience some sort of maltreatment (physical, sexual, or emotional abuse).  1 in 4 women has experienced domestic violence.  In addition, 1 in 5 women and 1 in 71 men have experienced rape at some point in their lives.  12% of these women and 30% of these men were younger than 10-years-old when they were raped.
The data is clear.  This means a very large number of people have experienced serious trauma at some point in their lives.  Let's continue to be more informed.  Let's continue to realize that trauma effects everyone in various and different ways.
Here at CASA SHaW we have to, and will continue to, recognize that countless individuals in our community - those we know well, and others we may simply pass along the street - may in fact have a history of physical, sexual, and/or emotional abuse, as well as serious illnesses and life altering traumatic experiences.  We need to learn to respond with empathy and understanding.