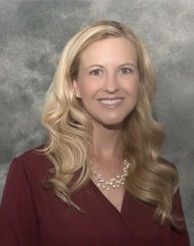 Lisa Roll joined CASA as a volunteer in late 2007 and was assigned her first case in January 2008. But her story doesn't begin there. It actually dates back several years when she and her family made the decision to adopt a young girl through DYFS.  The process of working with DYFS, learning about the little girl's personal and familial history, and understanding the complications of the child welfare system helped Lisa understand why having a CASA in a child's life can be so vital to their short and long term needs.
Today Lisa is serving as an advocate for Mattie, now a teenager.  Even though it was clear from the start that Mattie and her mother would not be reunified, Lisa chose to develop a close relationship with Mattie's mother, Leona.  She recognized the importance of family to Mattie and honored it.  Leona immediately embraced Lisa, recognizing her as someone who was reliable and compassionate.  Lisa was there to support and guide Leona every step along the way, helping her understand court compliance, finding ways to work with Mattie, and being a shoulder when things were difficult. 
At the same time, Lisa worked hard to make a connection with Mattie. At first, Mattie wouldn't make eye contact and would only say a few words at each visit. For over a year, Lisa continued to visit Mattie every month, even when that meant traveling more than two hours each way for a five minute visit. Lisa knew that she had to let Mattie know that she would be there for her whenever Mattie was ready.
Her persistence paid off.  One day Lisa got a call from Mattie, who was upset about an upcoming move and wanted Lisa to help her advocate for an alternate placement.  Lisa immediately jumped into action - she carefully listened to Mattie's concerns and got all relevant information from her. With her case supervisor, she informed other interested parties to the case of Mattie's need to have a voice in her next placement.  Lisa's response helped Mattie see that Lisa was true to her word - she was indeed there for her, as HER advocate.  From that point on, Mattie turned to Lisa again and again, asking her to research information, answer questions, and help her understand the changes to her case.  Mattie has since graduated from high school and is now attending college.
Lisa's work with Mattie highlights two fundamental aspects of being a CASA volunteer. Her ability to remain patient and available to Mattie allowed the teenager to turn to Lisa on her own terms, creating a genuine relationship based on trust. Additionally, Lisa recognized the importance of Mattie's family, even though reunification was never the goal.  By connecting with Leona, Lisa demonstrated the importance of strengthening families and understanding their role in the child's life.
To this day, Lisa continues to be a volunteer advocate and is a true testament to how one person can truly help to change a life.