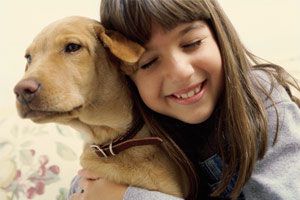 The following is a testimonial and success story about the work and role of a CASA that helped make a difference. This is Bettina's story.
The first time we met Colleen was at the Children's Aid group home in Ridgewood December 2010. We went to visit with the girls and to see if there may be a potential match for us. We decorated Christmas tree ornaments and Annette was there visiting Colleen. 
We went to the visit not being told to look at any child in particular yet. We enjoyed meeting all of the kids but had an immediate special fondness for Colleen. I remember teaching her how to play hot cross buns on the piano and Bill helped her rollerblade in the driveway. Annette was very friendly and was helping Colleen decorate ornaments. 
We then spoke with the CAFS therapist, Rena, and she said that she thought we could be a match for Colleen. We then had an "accidental" meeting at Barnes and Noble with Colleen and Rena that went really well. Rena then asked Colleen if she would want to live with us and Colleen told her yes and was crying with happiness. We were thrilled too. 
We started to have weekly visits with Colleen, first at the group home, then supervised by staff in the community, then unsupervised in the community, then supervised at our home, then unsupervised in our home, and then overnight visits. 
Colleen officially moved in on 4/28/11. Annette would visit Colleen at our home regularly and we could see how important it was for Colleen to have Annette follow her to our home and make sure she would be treated well. I tended to participate in these visits since CASA workers can't take the children too far on foot and can't drive the child in their car. I didn't want to get in the way, but Annette included me and wanted to help Colleen and I become bonded. 
Colleen shared with us that she was in a neglectful and abusive foster home that Annette helped save her from. Colleen said she told her DCP&P worker about the neglect and abuse but that they didn't do anything. Colleen credits Annette with believing her and getting her out of that home and into the group home. 
Annette also was instrumental in helping Colleen re-establish contact with her two younger half siblings, Fiona and Liam. They were adopted by the same family and Annette set up a lunch date with myself, the adoptive mother, Elizabeth, and herself. This was a get together to see if Elizabeth and I felt comfortable with each other and with the kids seeing each other again. Elizabeth was amazing and we set up a visit with Colleen and the kids. Annette attended this visit which also helped the meeting go smoothly. Colleen has continued to see her siblings regularly and we have forged a strong relationship with their adoptive parents. 
Annette has attended very important milestone events such as a dinner celebrating the adoption and the actual adoption. Annette has explained that once a child is adopted her role as a CASA worker ends. Thankfully Annette said that if we initiate contact with her she can respond and even visit. We invited Annette to Colleen's first horse show in West Orange later this month and Annette said if she can be there she will be there. Annette has always been so reliable so if she said she would be visiting she would be there. Colleen needed a reliable, nurturing, and protective adult in her life from the time she entered the child protective services to when we adopted her. Annette went above and beyond what was required of her and she was Colleen's guardian angel until we were connected with her. 
Colleen's life would have been different without Annette and most likely in a negative way. Annette helped Colleen find a permanent home and taught her about how to trust and rely on adults which will serve her in all of her future relationships. Thank you CASA from the bottom of my heart and we especially appreciate Annette because we know she volunteered her time and energy. Annette was so professional, reliable, and helpful that we had a hard time believing that she was doing this work free of charge. She conducted herself like all DCP&P workers should be expected to. 
With thanks to CASA and Annette,
Bettina (Colleen's adoptive Mom)