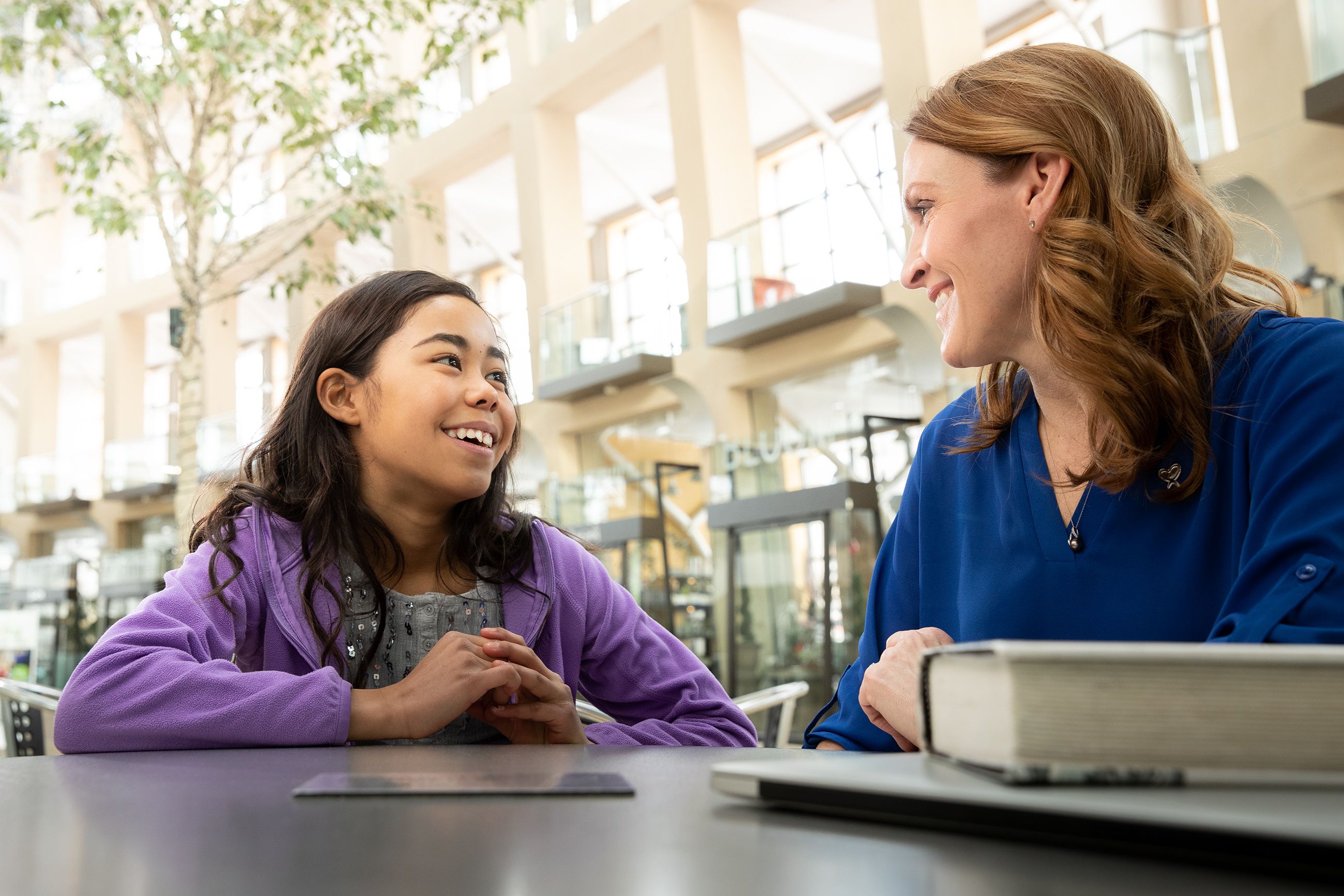 Our dedicated volunteer advocate, Elissa, discussed her journey about becoming a CASA - her role, how important advocacy is, and how she's making a difference in the life of a child. Here's Elissa's story:
While I have been a CASA volunteer advocate for a short time, I first learned about CASA SHaW over a decade ago.  Their mission immediately resonated with me and I knew I wanted to do it, but I had to wait until I could carve out enough time to devote the proper attention to it.  It was important to me to serve in a way that I wouldn't "over promise and under deliver."  So as soon as I felt I had the capabilities – including the time – to take this on, I immediately jumped on the opportunity to get trained.  I think the reason it resonated with me so deeply is because I have always wanted to help people who are in vulnerable situations.  This is not because I feel that I am not a vulnerable individual and others are.  On the contrary, it's because I believe that to be human is to be vulnerable.  It's this commonality rather than any perceived difference that makes me want to help others.  I wanted to get involved in something local, where I could have a direct impact, and I felt I wanted it to be with children.  When I first heard about CASA, I instinctively knew this was the organization and role that I had been seeking.
I think that anytime you work in a role of service, the hope is that you are making an impact, even if you can't directly feel it or even measure it by any degree.  This is especially true when you are trying to bring about large changes, such as advancing public policy initiatives or serving on boards.  On the contrary, as a CASA, you are directly interacting with the people you are supporting.  And while your role is to represent the best interests of the child, you may also have the opportunity to help and support others in this process.  (For example, if warranted, you may be in a position to advocate for additional support for the biological parents to work toward reunification.)
Ultimately, this role is about ensuring that your CASA child is raised in a safe and nurturing environment.  But, from a more macro perspective, it is about helping people to improve their lives.  This is because, in order for your CASA children to thrive, they must have people around them who are physically, emotionally and mentally healthy.  Consequently, what I have derived from my limited experience as a new CASA is that I am playing a direct role in helping this child, as well as potentially others around the child.  The impact is much smaller than the scope of my other volunteer work, but it is much more direct, immediate and palpable.
I believe each person brings all of his or her experiences and skills into their role as a CASA.  For me, that includes the ability to establish relationships of trust with people from very different backgrounds, of all different ages and with potentially different agendas.  Establishing these relationships in an authentic manner that builds trust, yet without disclosing anything that is inappropriate, is crucial to being the best CASA that one can be.  I always try to connect with people in everyday life, no matter who they are nor how small the interaction.  I do my best to bring this practice into my role as a CASA.
I also believe I am creative and resourceful.  If there is a need with no clear path as to how such need can be met, I am tenacious about forging a path where none exists.  I also hope to bring that tenacity to my role in situations where it is warranted.  Finally, I bring my communication skills to the table.  In this case, I'm not referring to the building of relationships, but of how to interact with people in the professional space.  This could apply to doctors, nurses, therapists, counselors, educators, etc.  I have a lot of skills that I bring to this role, but I also know that taking on this role will teach me a great deal, and I look forward to acquiring more skills in the process.
The most gratifying part of my CASA volunteer experience, beyond what I mentioned earlier about being able to make a direct, immediate and palpable impact, is that this work is challenging.  It can be emotionally challenging to interact with these children and witness what they are going through, but I am referring more to the other aspects of the role.  It is a role of trust, in which you take in information but cannot disclose it, even if the people asking are well-intentioned.  You are required to navigate many systems (DCP&P, educational, medical, etc.) in order to help your child.  You may need to be determined, resourceful and creative to find solutions to problems, in addition to probing to find out if a problem exists in the first place.  There are many logistical hurdles in trying to manage all of the moving pieces.  There are even political factors at play, just as there in any other situation where people are involved.
You have to maintain your objectivity, no matter how difficult that may prove to be.  How you choose your words in dealing with people can have a significant impact on the depth of that relationship.  There are so many challenging variables in the role of a CASA, many of which I have only scratched the surface of.
There are so many gratifying aspects of being a CASA but, in addition to the earlier referenced benefits, I also believe that working within the system and seeing all of the individuals and institutions that are affected (biological families (both immediate and extended), resource families, schools, the healthcare system, the government, etc.) provides a stronger understanding of the world around us – a world that goes deeper than the bubbles that many of us are fortunate enough to live in.  And that deeper, wider perspective of the world helps shapes not only our views but our actions, both on a day-to-day basis and with regard to the projects we take on in life.  This includes the jobs we assume, the community work we engage in, how we volunteer, and perhaps even the way we interact with a homeless person when we are walking down the street.  Do we look away, do we give a quick glance as we throw money into a cup, or do we give them a look that lets them know that they've been seen, even if only for a second?
My CASA experience thus far has been very short, but extremely meaningful.  And I must point out that the training we receive as CASAs is phenomenal in preparing us for what we encounter, and the staff at CASA SHaW is incredibly generous and supportive.  I hope to bring more people into this line of work, because it is such an incredible way to make a difference!  I really believe in many ways it is unique, because it is different from any other type of volunteer work I've encountered, and it is open to anyone.  You are not just pushing paper or carrying signs or asking for donations; you are using all of your skills to assess a situation and make recommendations that could significantly alter the life of a child or children in need.