Our CASA Mission
CASA SHaW provides well-trained, trauma-informed volunteers to serve as advocates in court for children living in foster care. Our goal is to ensure that every child served has a safe, permanent home and the resources and services needed to thrive and not just survive adverse childhood experiences. We are committed to educating ourselves and the community about the causes and impacts of child abuse and neglect, the need for racial equity in a disproportionate system, and how to best advocate for and meet the needs of children in foster care in Somerset, Hunterdon, and Warren Counties.
---
Our Annual Report for the Community
Below, you can download our recent Annual Report that shows our community the growth, initiatives and success of CASA SHaW over the past fiscal year.
Our CASA volunteers, staff, and Board of Trustee members produced positive results to further our child advocacy mission. We hope that as you read through this report, and see the magnitude of the work being done, you will be as moved as we are by the dedication of those in our tribe who seek to Give Every Child a Chance (#GECC) and to be the voice for vulnerable children in our community. Together, we make a difference and remain dedicated to changing a child's story. 
DOWNLOAD OUR ANNUAL REPORT HERE
---
Our Values
CASA SHaW
We are For the CHILD
COMPASSION
We are a caring organization with compassionate and empathetic staff, board and advocates.  We recognize that the children and families whom we serve have experienced significant trauma.  With understanding and without judgment, we respectfully engage with our families and our child welfare system partners while honoring our cultural differences and diverse experiences.
HOPE
With the best interests of the child at the fore and best practices in action, we strive to change the trajectory of a child's future by advocating for their safety, stability, overall health and well-being, and permanency.  We believe that with the right interventions and supports, children who have suffered abuse and neglect can find the health, happiness, and safety every child deserves. 
INTEGRITY
We at CASA SHaW always strive for excellence.  We act with integrity in all aspects of our work – financially, interpersonally, in our casework, and with our community partners.  We are accountable for our actions, we communicate openly and effectively, and we acknowledge our mistakes. Professionally, we continually educate ourselves as we update best practices and foster ethical development.  We are good stewards of the mission and resources to which we have been entrusted.
LEADERSHIP
Whether dealing with families, colleagues, resource parents, donors or supporters, we work hard to build trust, foster open communication, and develop and maintain positive relationships. We ask for and offer collaboration with other stakeholders.  We are committed to fostering initiatives that benefit the children we serve and freely share our intellectual resources with others. We take a leadership role wherever we can in an effort to help our children not just survive but thrive.
DEDICATION
Each staff member, board member, and advocate is dedicated to our child advocacy mission. We work collaboratively and diligently to provide each member of our team with the tools they need to succeed in their roles.  We are committed to be thorough and objective fact finders who keep the child's best interest at the heart of the work we do. We are committed to serving as the child's advocate for as long as they need one throughout the foster care experience.
---
Our Vision
CASA SHaW will provide a court-appointed special advocate (CASA) for every child in Somerset, Hunterdon and Warren Counties who needs a voice in the NJ Family Court system.
---
CASA SHaW's Statement on Systemic Racism
CASA stands in solidarity with the African American community and shares the national outrage over the unjust killings of black Americans and the impact that systemic racism has on our economic, political, and justice systems. As an organization advocating for the needs and rights of children in foster care, we are well aware of the racial disparity and disproportionality that children of color and their families face. 
For the last several years, we have trained our advocates, staff, and child welfare partners about systemic bias, the impacts of trauma, and the profound, lifelong impacts of poverty and disenfranchisement. We are committed to listening, to learning, and to fighting for equality.
We mourn the loss of life that has sparked protests across our nation. We recognize this reaction as an expression of the deep and unrelenting traumas felt by the black community. This experience is multigenerational and real. We were moved by a protester's sign that read: 'All mothers were summoned when George Floyd called out for his momma." It spoke to all of us.
We are here for you, and we stand ready to help.
"Justice will not be served until those who are unaffected are as outraged as those who are."  -Benjamin Franklin (1706-1790), Statesman, author, publisher, scientist, inventor and diplomat.
---
---
CASA SHaW Demographics Information
Volunteer Demographics Summary:
Age 21-29                    2.48%
Age 30-39                    2.48%
Age 40-49                    23.14%
Age 50-59                    28.10%
Age 60-Over                43.80%
Male:                            11.57%
Female:                        88.43%
African-American:        5.79%
Hispanic:                      4.13%
Asian:                           4.96%
Multi-Racial:                 1.65%
White:                           83.47%
Child Demographics Summary:
0-11 Months                 3.74%
1-4 Years                      26.74%
5-9 Years                      27.82%
10-14 Years                  25.66%
15-18+ Years                16.04%
Male:                            55.08%
Female:                        44.92%
African-American:        18.18%
Hispanic:                      13.36%
Asian:                           3.21%
Multi-Racial:                 11.76%
White:                           49.73%
Unknown:                     3.74%
---
CASA Stats
Every 35 seconds a child is abused or neglected. Many of these children end up in our foster care system.  Here are some other staggering statistics that we can curb together.
50% of children in foster care do not graduate high school or get a GED.
12% of children in foster care end up becoming homeless.
96.5% of children served by CASA SHaW do not return to foster care.
---
Our CASA Children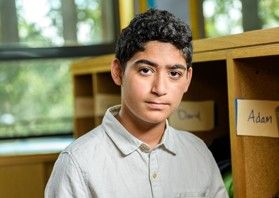 Each year approximately 400 children from Somerset, Hunterdon, and Warren counties are thrust into the New Jersey Family Court system through no fault of their own. 
These children have been victims of physical, sexual and/or psychological abuse, neglect, or abandonment. 
CASA SHaW ensures these children have a voice in the court proceedings that determine their fates.
CASA SHaW works to ensure that every child is provided an opportunity to be placed into a safe, loving, and permanent home.
---
CASA History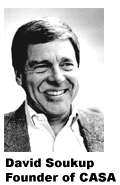 In 1977, a Seattle Superior Court Judge named David Soukup was concerned about trying to make decisions on behalf of abused and neglected children in foster care without enough information. He conceived the idea of appointing community volunteers to independently investigate the cases, make recommendations, and speak up in court about what was in the best interest of the child. He made a request for volunteers; 50 citizens responded and became the start of the CASA movement. News of the success of Judge Soukup's experiment spread and CASA programs sprang up all over the United States. Currently there are over 1,000 CASA Programs throughout the United States and CASA volunteers have helped more than 2 million children find safe, permanent homes in which they can thrive.
Today CASA is a network of more than 950 programs in 49 states recruiting, training, and supporting volunteers to represent the best interests of abused and neglected children in the courtroom and other settings.
The Office of the Inspector General (OIG) reports that children with a CASA Advocate aresubstantially less likely to spend time in long-term foster care and families with a CASA Advocate receive more services and cases where CASA is involved are more likely to be permanently closed, leading the OIG to conclude that "CASA is effective in identifying the needs of children and parents."