The Nurse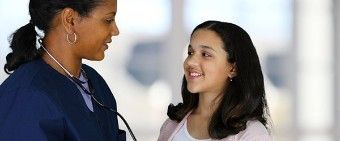 Ashley had a myriad of problems, including a history of running, poor school attendance, substance abuse problems, and emotional and behavioral issues. Annie was assigned to her as a CASA advocate and began visiting Ashley regularly. As they talked, Ashley expressed a desire to be a nurse. Annie thought about how she could best help Ashley make this dream come true. She contacted a local hospital to arrange for her to be a student volunteer there. She also contacted a local community college and other post-secondary schools regarding nursing programs as well as funding possibilities. She was able to arrange for Ashley to observe same day surgery and to "shadow" a nurse in a local hospital.
Annie ensured that Ashley attended school on a regular basis, which is something that did not happen in the past, and stayed in regular contact with school personnel. She got Ashley an SAT workbook to help her prepare to take the exam. She continued to visit regularly and became a stable, caring adult in Ashley's life.
Ashley is presently in a stable foster home, is doing well in school, is volunteering in her community, works part-time, has a driver's license and a car, and is doing well in all regards. It has taken a village to help her, but she is a success story by any standard. As her CASA, Annie encourages Ashley when she succeeds and works with her to solve problems when they arise. For the first time in her life, Ashley has goals and a positive future ahead of her.