Donate Funds Through Our Various Initiatives
You can donate your spare change to CASA SHaW! First, you connect your credit/debit card that you use to make daily purchases. When you purchase an item on that card, it will "round-up" to the next dollar amount as change. Your "round-up" change will accumulate and be donated at the end of every month. This is a great way to donate to CASA SHaW and our mission throughout the year!

Meet the many needs of children such as clothes, toys, dinners with parents, etc. by donating to the Connie Fund.

Educate a child by donating to the Traveling Tutors Fund.

Donate to our General Fund or Designate CASA SHaW as your charity of choice for matching donations with your company. CASA SHaW is a tax deductible 501(c)3 charity.
---
Other Ways to Donate
Amazon Smile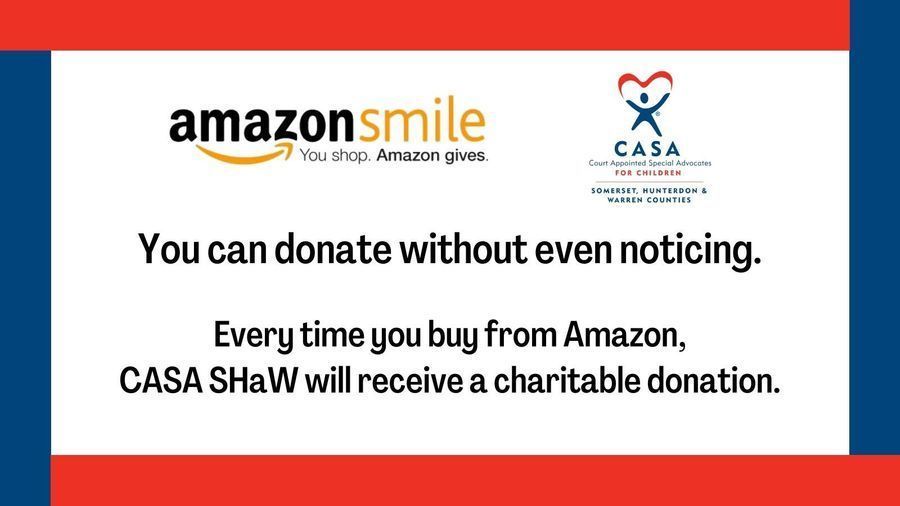 You can donate to CASA SHaW without even noticing when you make purchases from Amazon. It's simple! Just go to smile.amazon.com. Search for and then choose "CASA of Somerset, Hunterdon and Warren" as your charity of choice and start shopping. CASA SHaW will receive your monthly donation from Amazon on certain purchases affiliated with their Amazon Smile program. Even the smallest donations go a long way!
---
Round-Up Your Monthly Spare Change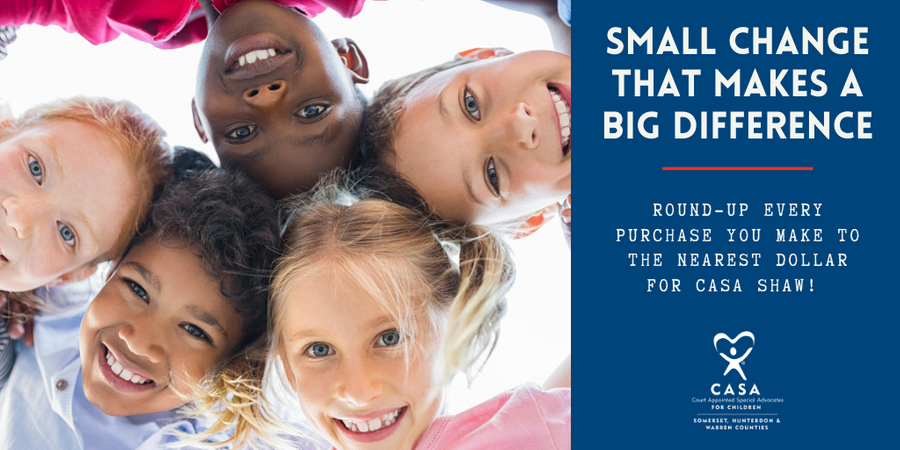 It's small change that makes a big difference. Every month you can Round-Up your spare change from purchases you make and have them donated to CASA. It's easy, safe, and simple. You can also place a limit on how much you want to Round-Up monthly. Head to our Round-Up site to get started!
---
Donate on Facebook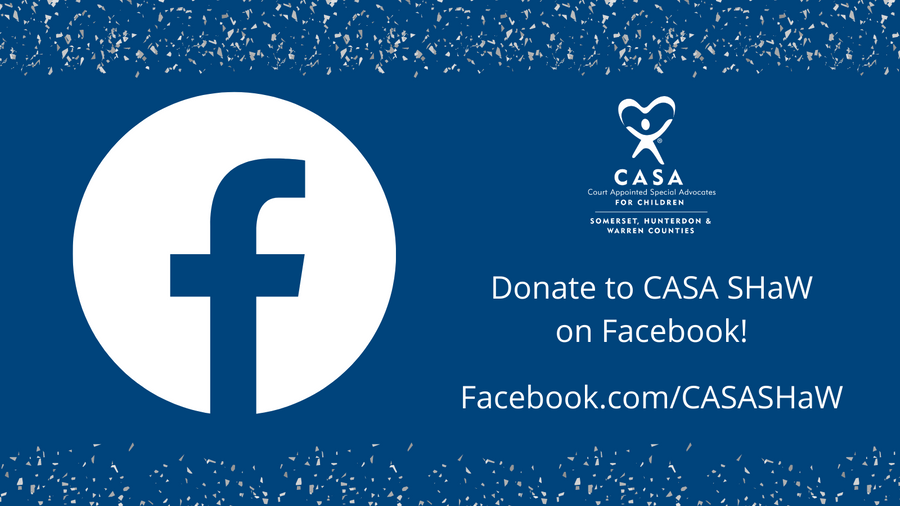 You can also donate to CASA SHaW through our Facebook page! It's simple. It's easy. It's safe. Head over to our Facebook page today, click on the "Donate" button at the top of the page, and make your donation. Whether it's $10, $20 or $30, any donation you give to CASA SHaW will always help an abused and neglected child in need.
---
Donate your unwanted vehicle to CASA SHaW through DonateForCharity.com.
Consider a memorial or bequest gift to CASA.
Donate new children's clothing, books, and toys to CASA and local children's organizations.
---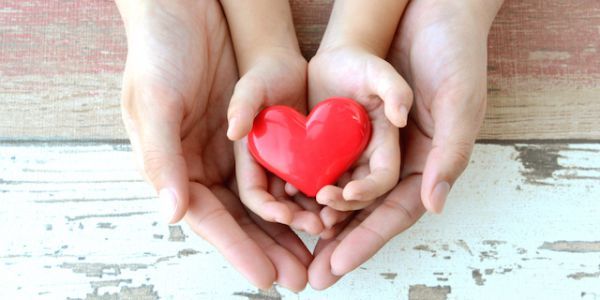 ---